Reading and Literacy Master's of Education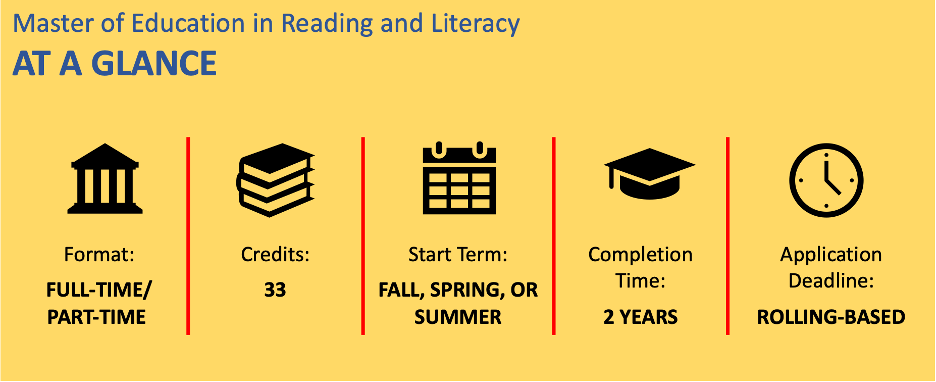 The Master's of Education in Reading & Literacy is a research-based professional degree that involves students working to become exemplary practitioners and leaders in the field related to reading and literacy. The emphasis is on powerfully integrating research-based theory and practice. It is highly recommended for all preK-12 educators, including elementary classroom teachers, reading specialists and coaches, secondary language arts teachers, secondary content area teachers, special education teachers, school media specialists, and school administrators. As accomplished professionals, graduates with this degree are prepared to be literacy leaders in their educational settings.
Through this degree, the Department of Educational Psychology develops literacy educators who are:
committed to excellence in learning for all students
knowledgeable in disciplines that support research-informed teaching practice
effective in assessing and engaging students' developing literacy understandings
aware of and committed to addressing issues of diversity through their practices
This outstanding and long-established M.Ed degree also helps serve K-12 Utah teachers seeking courses to fulfill Utah Educator Endorsements related to literacy.